Today I'm linking up with Carissa from
lowercase letters
because these are seriously some random pictures!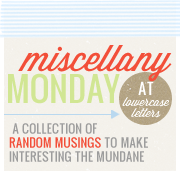 The first 2 weekends in July...through the eyes of our camera and sometimes iPhone...
my great-grandma's china that now belongs to me! so pretty
My great-grandpa! Such a sweet man
such handsome men in my life!

July 4th weekend...nephew on the swing!

July 4th weekend...watching toy story 2
 
July 4th weekend...friends since 4th grade!

no 4th is complete without some sparkles!


visiting my parents and an old friend!

figured out that we've been friends for a decade. how old are we?

please don't judge me and the fact that I bought both of those items..

delicious sushi!
 I hope everyone has enjoyed their first 2 weekends of July! Can you believe we'll be halfway through after this week?? I sure can't. But soon, I'll be saying "can you believe it's Christmas time?!"
Such is life.
And I love it!